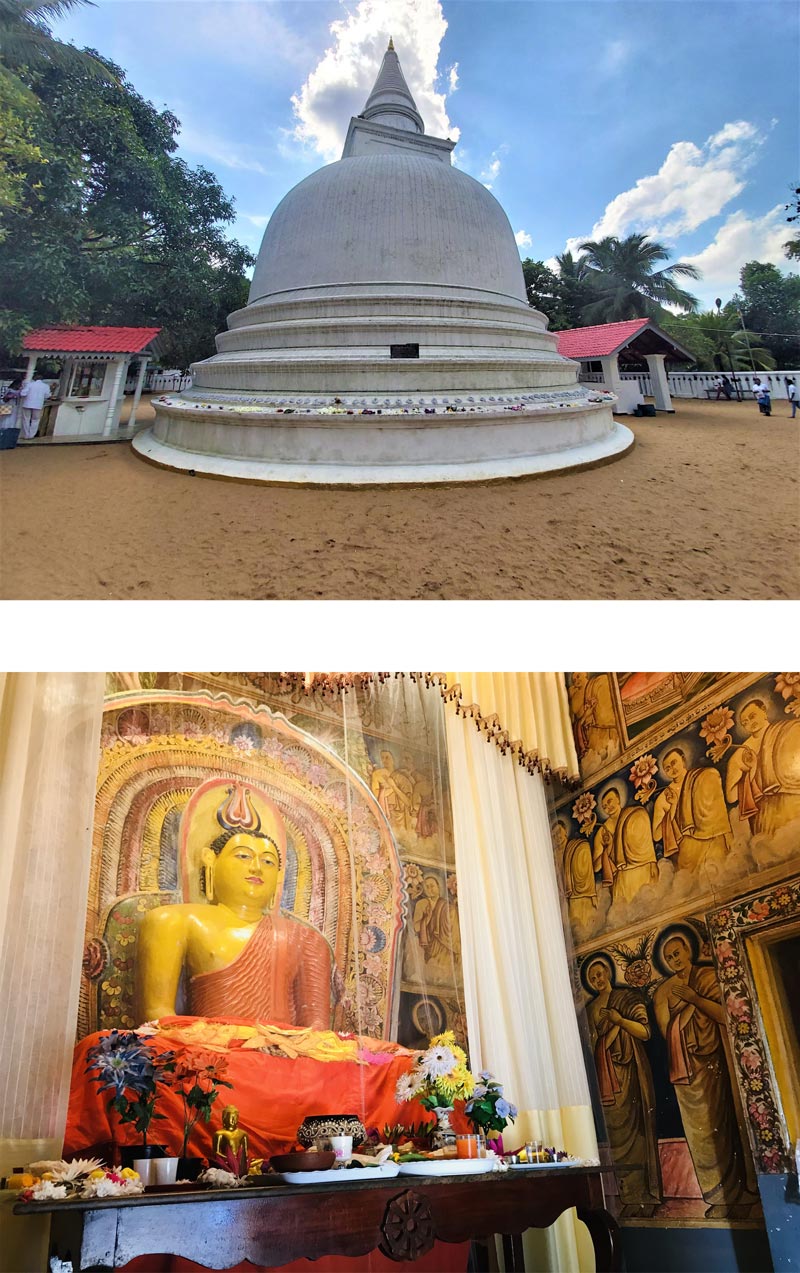 egoda kelaniya
Kithsiri Mewan Viharaya
It's located on the south side of the temple, across the Kelani river. Thus, pilgrims often call this temple as Egoda Kelaniya.
In ancient times, a ferry was used to cross the river but now a bridge has been built joining these two historical temples. It's recorded in the history that king Kithsiri Mewan had built this temple in 301-328 B.C; across the Kelani river in a very beautiful environment.
On Lord Buddha's visit to Kelaniya he had a bath from Kelani river and made it a holy place for Buddhists in Sri Lanka. The robe (water particle) he was wearing at that time has been embedded inside the pagoda of this temple according to an inscription which belongs to 18th century.
The vihara consists of a historical Buddha mandira, සිවුරු දාගැබ and a Bo tree. Moreover there's a figurine of the most sacred Sri Pada near the pagoda. Even though the pagoda was destroyed by the Portuguese, Ven. Sri Rahula Thero could find it without any harm when he visited the temple. Being delighted by the scene of this pagoda, the Thero mentioned about the
Kithsiri Mewan Viharaya in his well known Salelihini Sandeshaya.
The current Nayaka Thero of both the temples, Kelaniya Raja Maha Viharaya and Kithsiri Mewan Viharaya recently planted a branch of the sacred Sri Maha Bodhi in Kithsiri Mewan Viharaya. There's a golden fence surrounding it as well.
know more Kaleniya Raja Maha Viharaya
Blog
Read the comprehensive history of Kelaniya Raja Maha Viharaya from pre-historic age to present day, Get the latest official updates and Share your knowledge as comments.